Cephalocon Portland 2022 CFP Now Open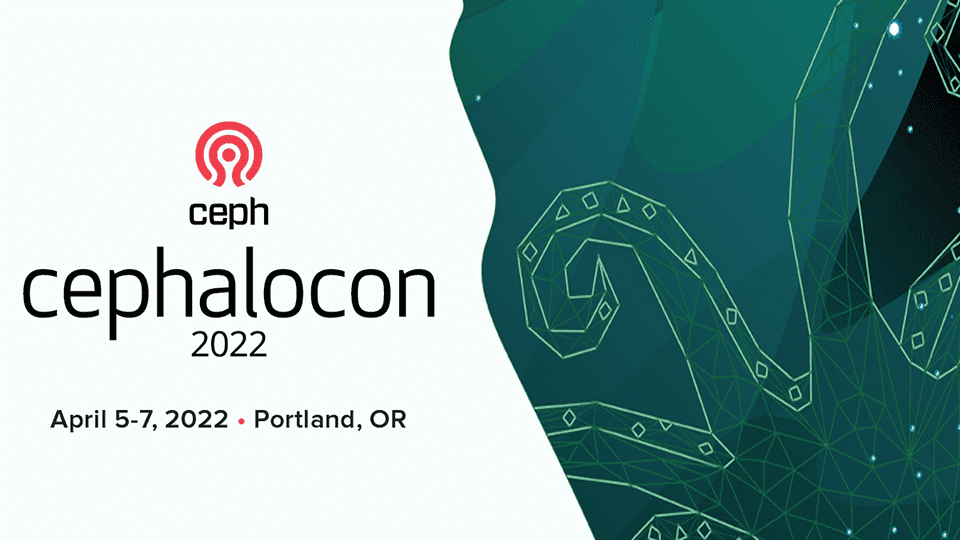 The CFP for Cephalocon Portland 2022 is now open to virtual and in-person attendees and will close on December 10 at 11:59 PDT.
April 5: Ceph Developer Summit
April 6-7: Cephalocon
Suggested topics include:
Ceph operations, management, and development
New and proposed Ceph features, development status
Ceph development roadmap
Best practices
Ceph use-cases, solution architectures, and user experiences
Ceph performance and optimization
Platform Integrations

Kubernetes, OpenShift
OpenStack (Cinder, Manila, etc.)
Spark

Multi-site and multi-cluster data services
Persistent memory, ZNS SSDs, SMR HDDs, DPUs, and other new hardware technologies
Storage management, monitoring, and deployment automation
Experiences deploying and operating Ceph in production and/or at scale
Small-scale or edge deployments
Long-term, archival storage
Data compression, deduplication, and storage optimization
Developer processes, tools, challenges
Ceph testing infrastructure, tools
Ceph community issues, outreach, and project governance
Ceph documentation, training, and learner experience
Cephalocon events aim to bring together technologists and adopters from across the globe to showcase Ceph's history and its future, demonstrate real-world applications, and highlight vendor solutions.
Join us at the Hyatt Regency in Portland, Oregon, or virtually on April 5-7, 2022! Registration details will be announced soon.